Have you ever received a Facebook friend request from your mom even though she is already a friend of yours on Facebook? So, you call her up to make sure she didn't forget her password again and just create a new FB page. Then, right after that, "she" sends you a video link saying you're in a YouTube video. You think, "Well dang! I didn't think she even knew how to use Messenger." As the confusion mounts, you realize, momma's FB has been cloned in an effort to hack your account. Not today hackers!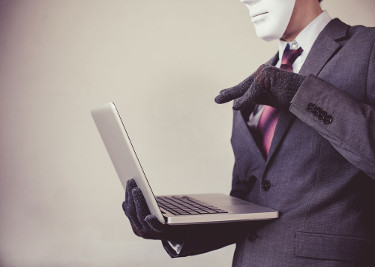 In this day and age of social media there are two very specific ways hackers compromise your data. Cloning is the first. This is when someone makes a social media account by using someone else's identity. You've all seen them, mom is already your friend on FB, but now you're receiving another friend request from her. The new page has one photo, no posts, and a handful of mutual friends that fell for the fake profile. This within itself is not hacking. It's incredibly easy to copy a photo and create a basic FB page with basic information. The idea behind cloning is to get you to think this is your friend or loved one so they can hack your information. Social engineering can come into play, asking mutual friends for money – saying you've been arrested. Another way is by having the clone account send malware to friends.  
This exact situation happens more often than not, but what does it have to do with your business? Mom may not work with you, but take her lesson as a valuable warning. When "funny business" happens on Facebook, a multitude of things could occur, compromising your business, clients and other important data you have stored. Imagine receiving a message on your company Facebook messenger from a friend saying "you're in a YouTube video." The link is readily available, you have the urge to click on it. It could be bad PR, right? So, you click it and instantly, the malware takes over your computer. Passwords and logins are automatically stolen from you and in the hands of hackers. Not good. This could compromise payment methods or pertinent company information. This hacked info could turn into full-blown social engineering if you don't pay attention. The worst part is that almost everyone on your friend list will get bombarded by a similar message creating a domino effect. It's terrible to infect your loyal followers, and you'll see a lot unfollow you because of the inconvenience.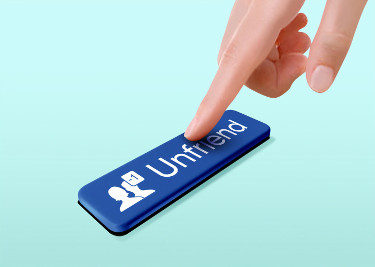 Facebook is not the only platform to worry about. In fact, Instagram, Twitter, and Snapchat have all fallen victim to hacks. One huge reason for this is because people don't know better when it comes to security information. Social media is so easy to use that people often forget that information can be compromised. Careless clicking is another culprit. Aren't you curious what your favorite coffee says about your personality? It's quizzes and fun time wasters like this that allow hackers to access information. Simply clicking on these silly things opens your account to malware and in some cases ransomware. Users have reported being locked out of their accounts, accounts being deleted and some even being held for ransom until users paid the hacker. If you are using these platforms for business, you must be extra leery about what you are clicking on. It's a terrible day when the content on your social media disappears over an avoidable breach.  
These things don't have to happen to you as long as you are smart about your social media. Make sure whoever is running it is well trained in cybersecurity. Also, ensure your passwords are strong and not easy to hack. Then go check on mom and give her a fast and efficient cybersecurity breakdown. This subject seems obvious, but the amount of people that get hacked each year as well as the amount of stolen data continues to grow. Hackers are also constantly looking for new ways to take information. Be vigilant and up to date on current trends. Protect your business from these sly social media mongers.