Microsoft 365 is a collection of application-based services that brings your company an abundance of productivity tools at an affordable cost! With its cloud-based backup, synchronized applications, secure platform, and low-cost, Microsoft 365 covers all your company's basic application needs. Aside from the basic Microsoft Office applications, such as Word, Excel, and PowerPoint, Microsoft 365 brings you apps like Teams, Bookings, Planner, and so much more. Microsoft 365 was designed to keep your company's various teams productive and in sync with one another!
Synchronization + collaboration = Productivity  
With Microsoft 365 you can easily sync your files across applications, keeping your information up to date and current regardless of which program you use to access it. You can even share, send, and co-author files with team members in real time. Having the option to access necessary files from nearly any device frees your staff up to work remotely with their team will open the world for your employees. Microsoft 365 did not skimp out on collaboration technology. With Microsoft Teams, you have a virtual office with all your staff members in one place! They can work together through separate chats, group chats, video meetings, co-authoring editing, whiteboard integration, screensharing, and many other collaboration tools.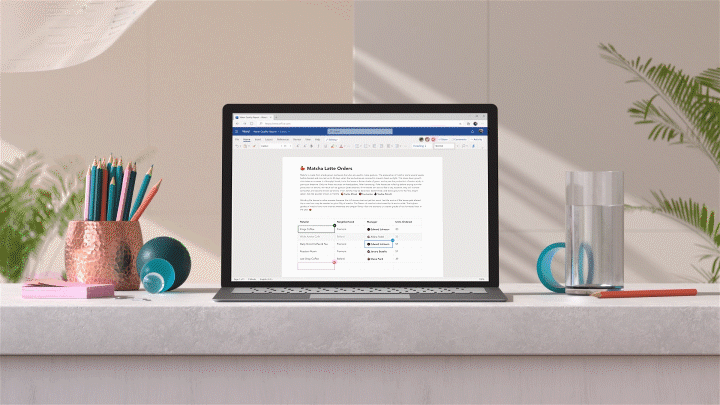 With easy collaboration and synchronization technology available from nearly anywhere, productivity will no longer be halted by physical distance. Assign tasks, hold virtual meetings, monitor project progress, assign teams, and so much more right at your fingertips!
Game Changing Applications 
Over the course of this series we, will be looking into some of the different apps available in most Microsoft 365 subscriptions. However, there are hundreds of applications that all perform different tasks for your company, which can differ depending on your industry. For now, we decided to highlight a couple applications we personally adore.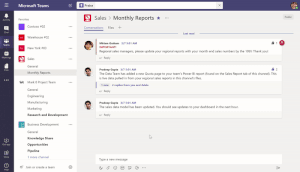 Microsoft Teams! This is the go-to application we use to collaborate and stay in sync across our different department teams. This platform has everything our staff needs to stay connected, collaborate, organize, and track progress. Helping to keep our other Microsoft 365 apps in sync makes it easy to share, co-author, and edit files with one another.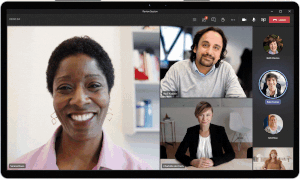 We also use MS Teams for its chat and video meeting capabilities, screen sharing, and cloud-based storage so we can communicate either a 1-on-1 meeting, or to our entire workforce without having to switch programs. You can assign employees to specific teams and determine what they have access to, giving you control on who is able to see and edit what. This app provides everything a physical office would but can be accessed from anywhere!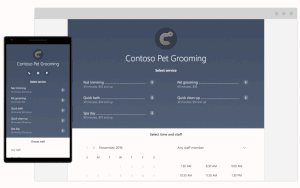 Another app that we utilize is Bookings; This app helps by synchronizing our MS Outlooks calendar to a private or publicly shared booking web page. This allows our staff or client to view a person's available time slots and schedule appointments without the need of sending an email or phone call to the individual or team! No more going back and forth figuring out everyone's schedule giving you one less thing to worry about. Bookings gives you the ability to see who is available, when they're available, and for the type of appointment they're needing to schedule.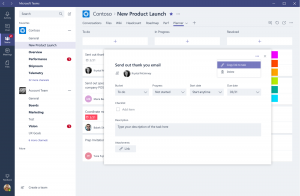 Planner is an app that allows you to assign tasks, monitor progress, and follow up with team members. This app also integrates with calendar allowing you to assign due dates and receive notifications if an unfinished task is getting close to its due date. As team members complete tasks and move on, they can change the level of progress alerting the team leader to what is happening within the project. An easy way to keep track of what is going on within your organization!
With a plethora of applications available through a Microsoft 365 subscription, there is an app for any need your company and team will have.